The Olympic Discovery Trail
A multi-modal path from Port Townsend to the Pacific Ocean was once just a crazy idea, but it's fast becoming a reality. Today the Olympic Discovery Trail (OTD) is 140 miles of quiet streets, busy highway shoulders, and rural paths along disjointed segments of railroad right-of-way. The trail runs across the northern edge of the Olympic Peninsula through half a dozen towns, two counties, tribal lands, private land, National Forest and National Park.
**
You can follow the OTD on the whimsical map below created by Olympic Peninsula artist Per Berg.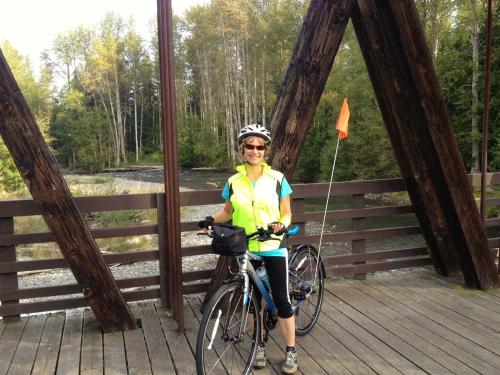 The scenery along the OTD is a kaleidoscope of waterfront cities and towns, farmland and forest, and ocean beaches and mountain lakes. But when you bicycle or walk along the OTD, you don't just pass pretty views, you also journey back in time. The route of the ODT is over the former tracks of three tiny railroads that were stitched together through the primeval forests of the Olympic Peninsula over a century ago.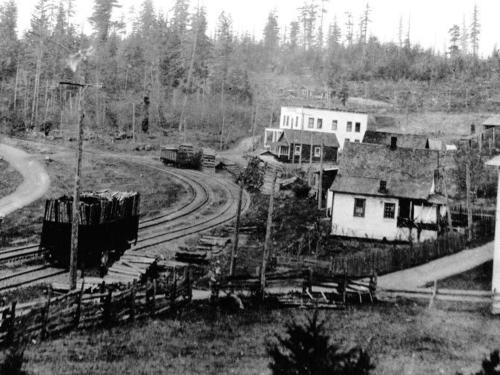 Because of geography, topography, economics and politics, it took a generation to lay one hundred miles of track, but when complete, three little railroads shipped local goods, transported strategic raw materials, and opened the region to tourism. Beginning in 1890 and lasting for three-quarters of a century, these tracks were vital to the economic development of the northern Olympic Peninsula, as they simultaneously shaped its geography and character.
This video is what the trail looked like back in 2013. There are new sections being added every year.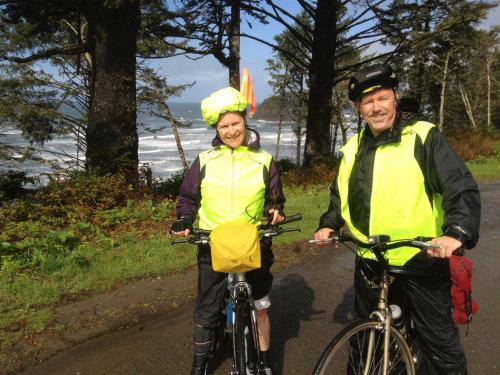 The legacy of these three tiny railroads is the Olympic Discovery Trail. So travel along the trail for one or all 140 miles and enjoy the scenery while you step back in time. The Holiday Inn Express & Suites, Sequim is adjacent to the trail and is bike friendly. Let us be your basecamp for your Olympic Discovery Trail, time-travel adventure!
Want some more detail and history? Click here for Bret and Trisha's story about their journey over the entire 140 miles of the Olympic Discovery Trail.

Story and Photos by Bret and Trisha Wirta