Black Bear Diner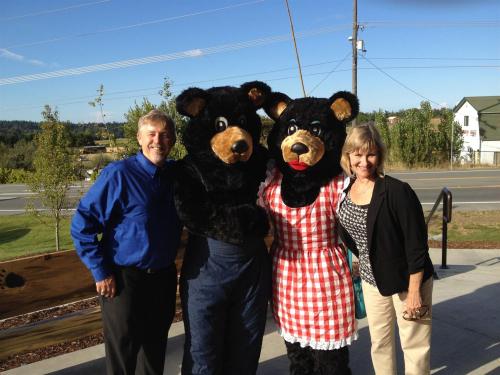 At Black Bear Diner their mission is to be the pre-eminent family dining concept, providing excellent food and value, served in a fun, uniquely bear themed atmosphere, by friendly and knowledgeable employees. Owners Bret and Trisha Wirta are committed to serving you and the Sequim community.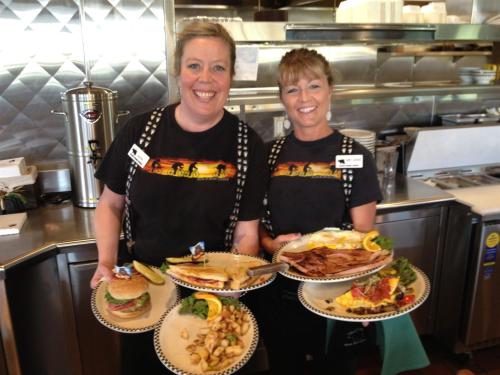 Black Bear Diner is famous for huge breakfasts. Hand-pattied sausage, biscuits baked fresh in our kitchen every day and our secret sweet-cream pancake recipe from a famous Texas pancake house! Omelets, scrambles, steak & eggs, country fried steak, bear claw French toast – wow! There's too much to list.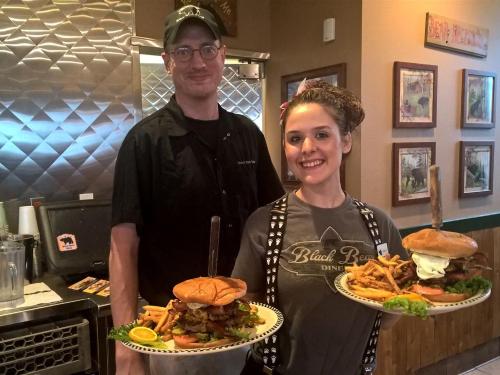 Feel like a juicy burger? They've got many different ways for you to enjoy the grilled goodness of this classic American delight. Served with golden French fries, potato salad or cole slaw - add a hand-dipped shake – it simply doesn't get much better.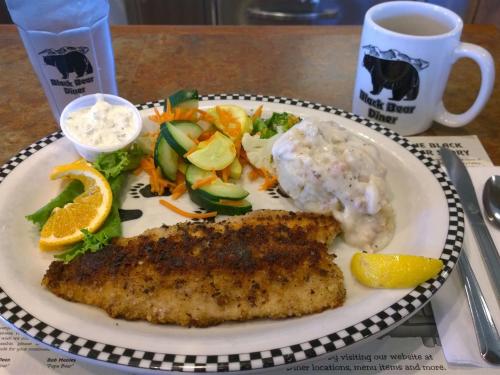 For lighter fare, enjoy a crunchy Asian Chicken Cabbage Salad, classic Chicken Caesar Salad, Fit & Focused Tuna Chef Salad or our very own Bacon Cheeseburger Salad. Or how about one of our signature sandwiches piled high with premium meats, cheeses and loads of fresh produce. Trust me, you won't go away hungry.
At Black Bear Diner you can enjoy good, old-fashioned comfort food just like Grandma use to make for Sunday dinner. Try our homemade meatloaf or savory pot roast, served with red-skinned mashed potatoes and country gravy - delicious! Or maybe you'll enjoy Chicken Parmesan made with our own Nonna's marinara sauce or Dijon-Crusted Salmon - the perfect pairing.

Whatever your choice, be sure to save room for dessert like our famous Blackbeary cobbler, decadent Sugar Bear's Lava Cake or maybe our very own bread pudding – yum!
There's also an outside deck and patio that's perfect for sunny summer days. All well-behaved dogs are invited to join their owners in our outside seating.
Click Here
to see the Black Bear Diner menu.